Buy Plugin
---
❤️Thanks for supporting the original, support official edition.❤️
Tow ways to buy
Account mode: Management via JetBrains Account(Recommend)
Email mode: Receive the license directly by email
Registering a JetBrains account to purchase can facilitate the follow-up to find the license, and it is not easy to lose.
Documentationopen in new window how to buy a plugin provided by JetBrains, or you can refer to the following steps.
Step0: Go to the plugin activation page
Click Activate Plugin. Of course, you can also try the plugin first. It's free for 30 days. Please click start trial.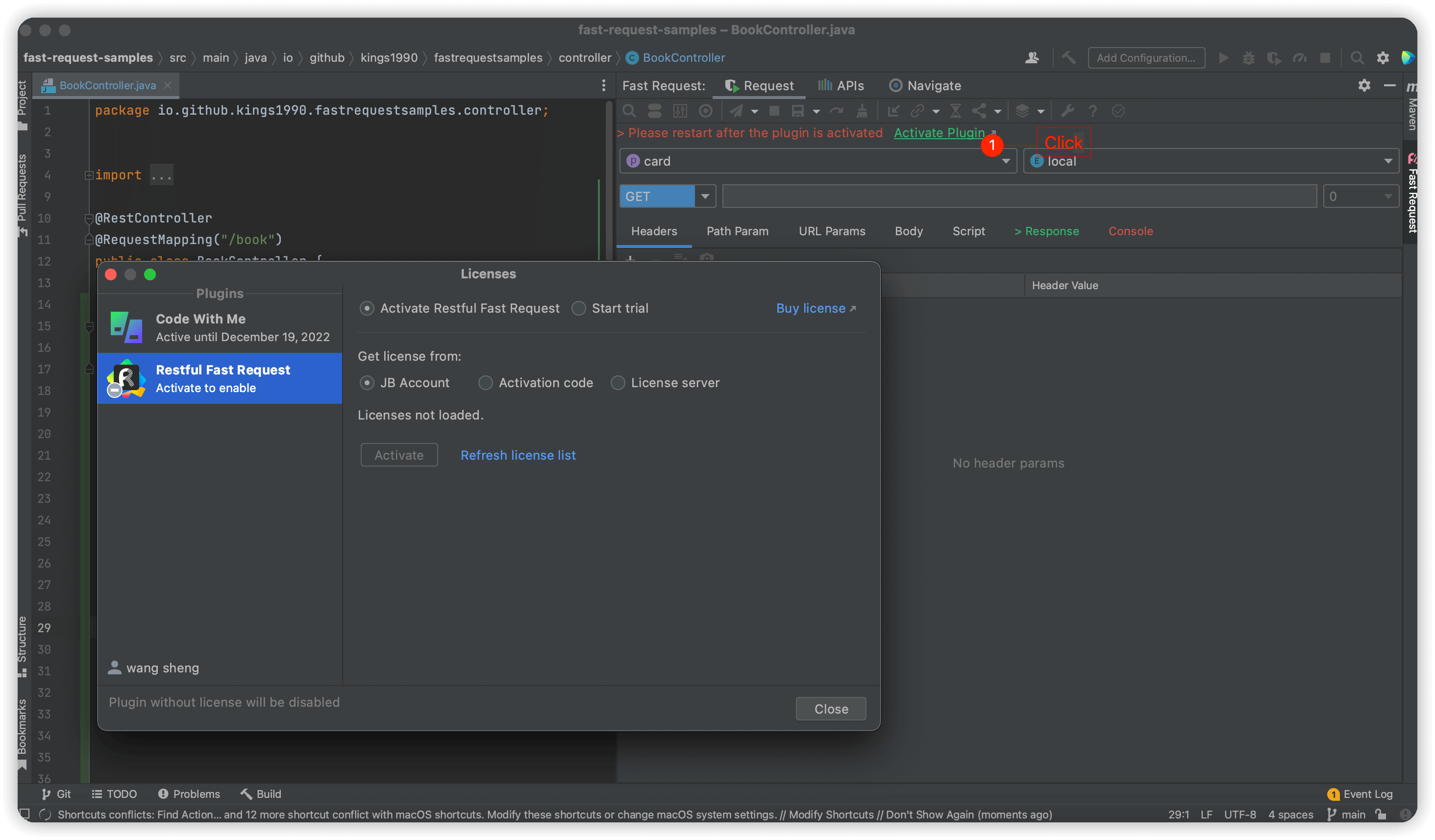 Step1: Click Buy license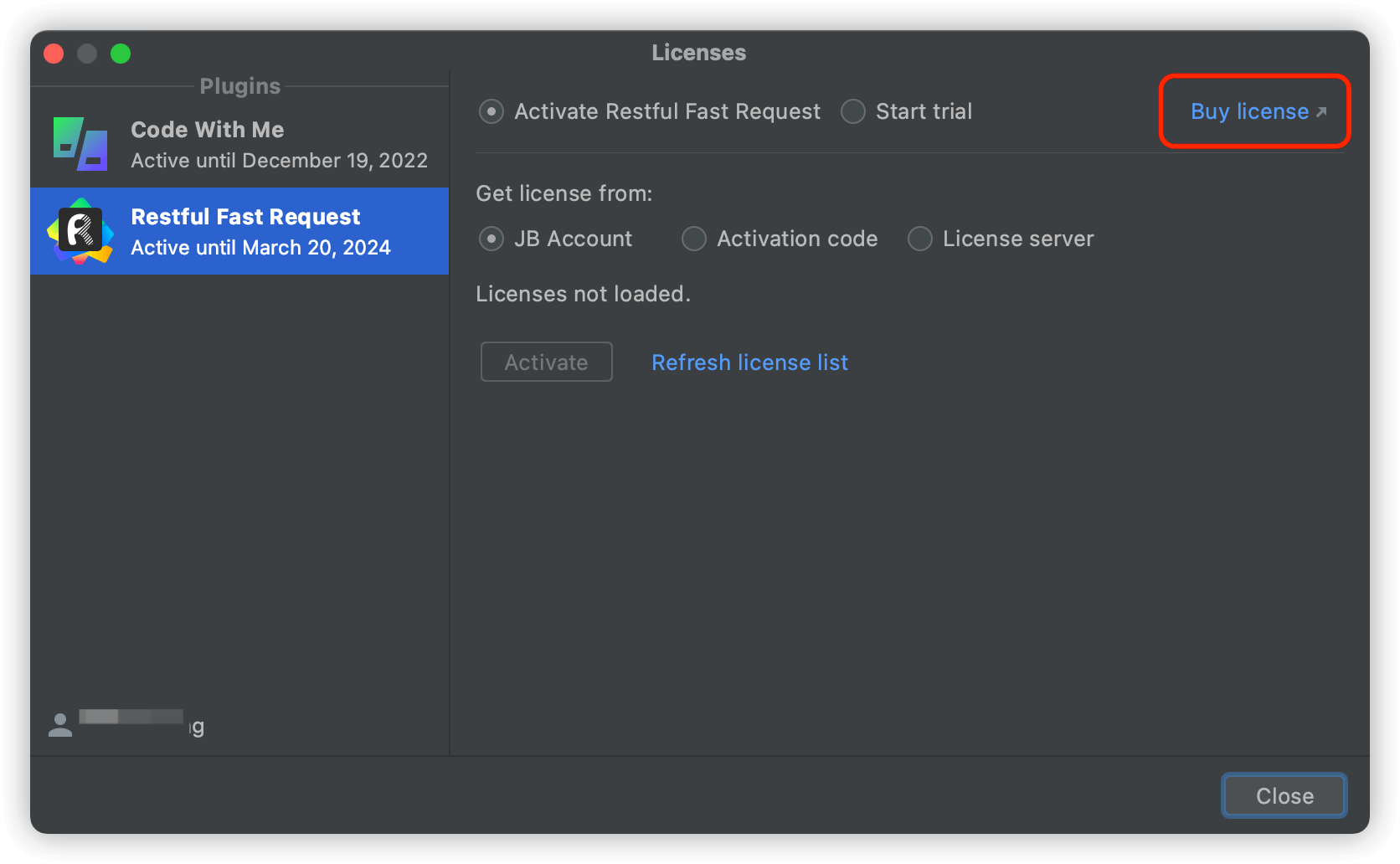 step2: Choose a package
package 1: Monthly Subscription
package 2: Yearly Subscription(Recommended)
Step3: Email confirmation(Email mode)
If you have not registered a JetBrains account and logged in, you will enter this page, where you need to enter the email address that accepts the license. Click next to enter the purchase confirmation page.

Step4: Type in the information and pay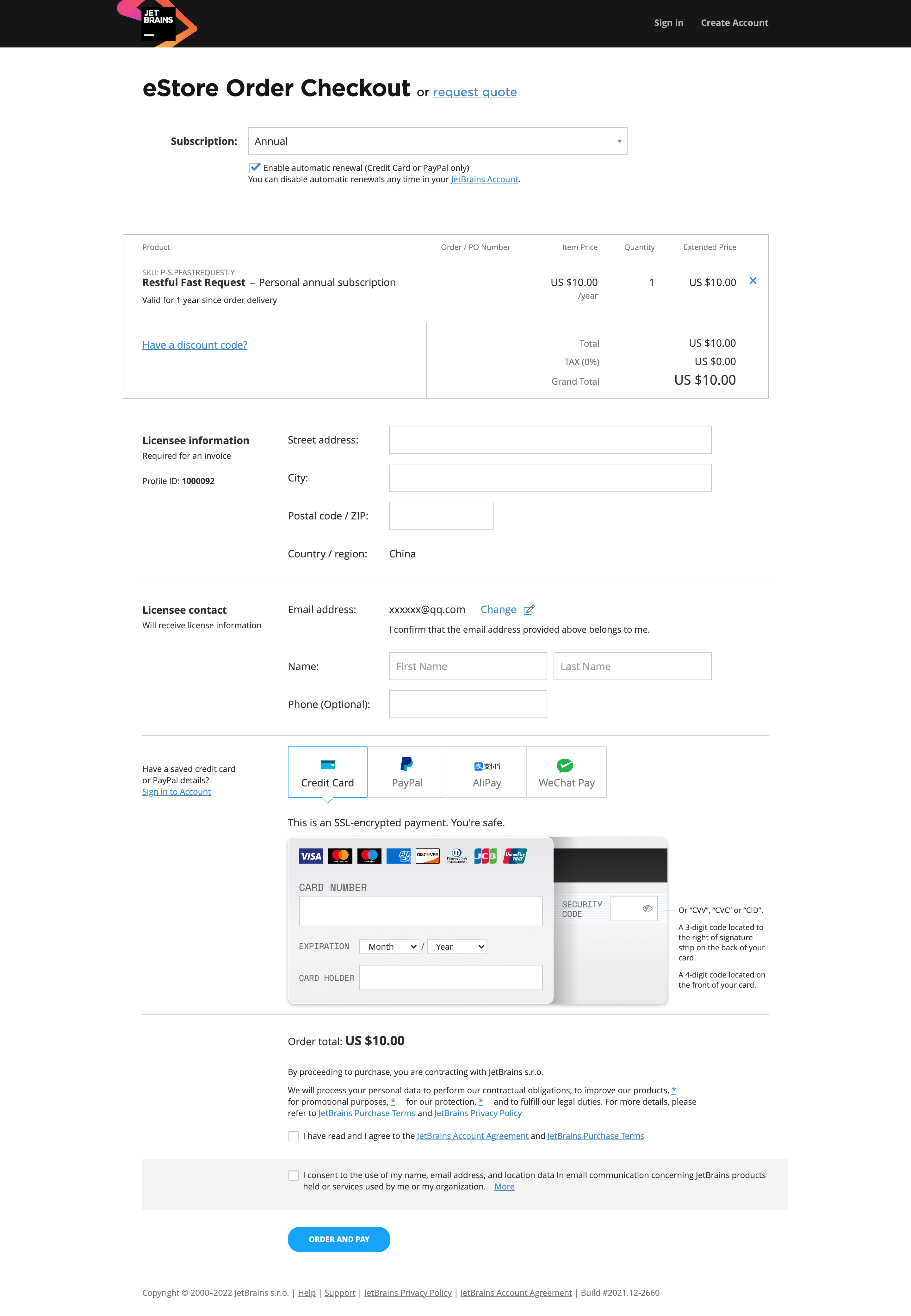 Step5: Type in the License information to activate the plugin
Online activation
Click help->Register Plugins...->Add New License
Log in to your JetBrains account.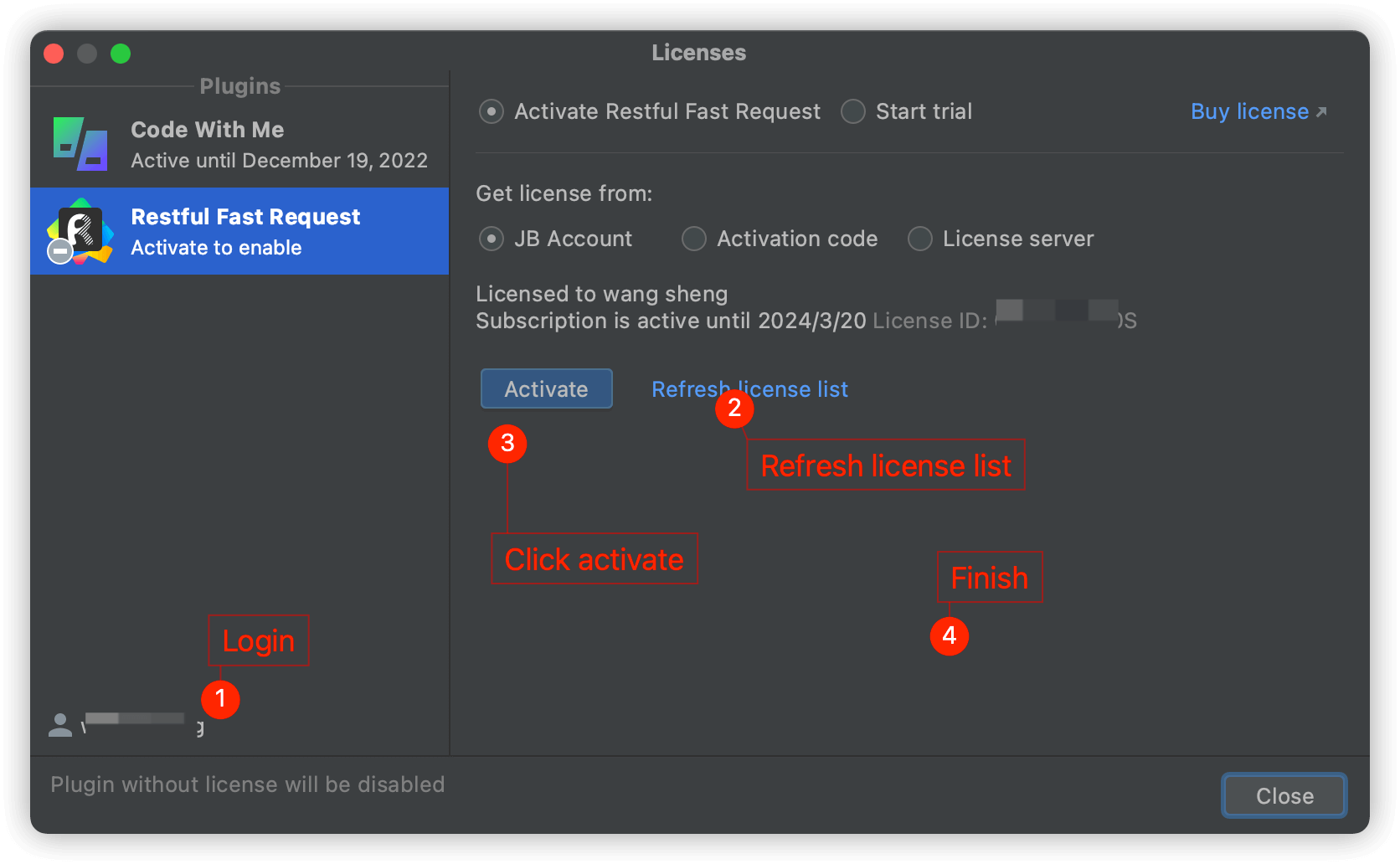 Offline activation

2.Enter the activation code in the Activation code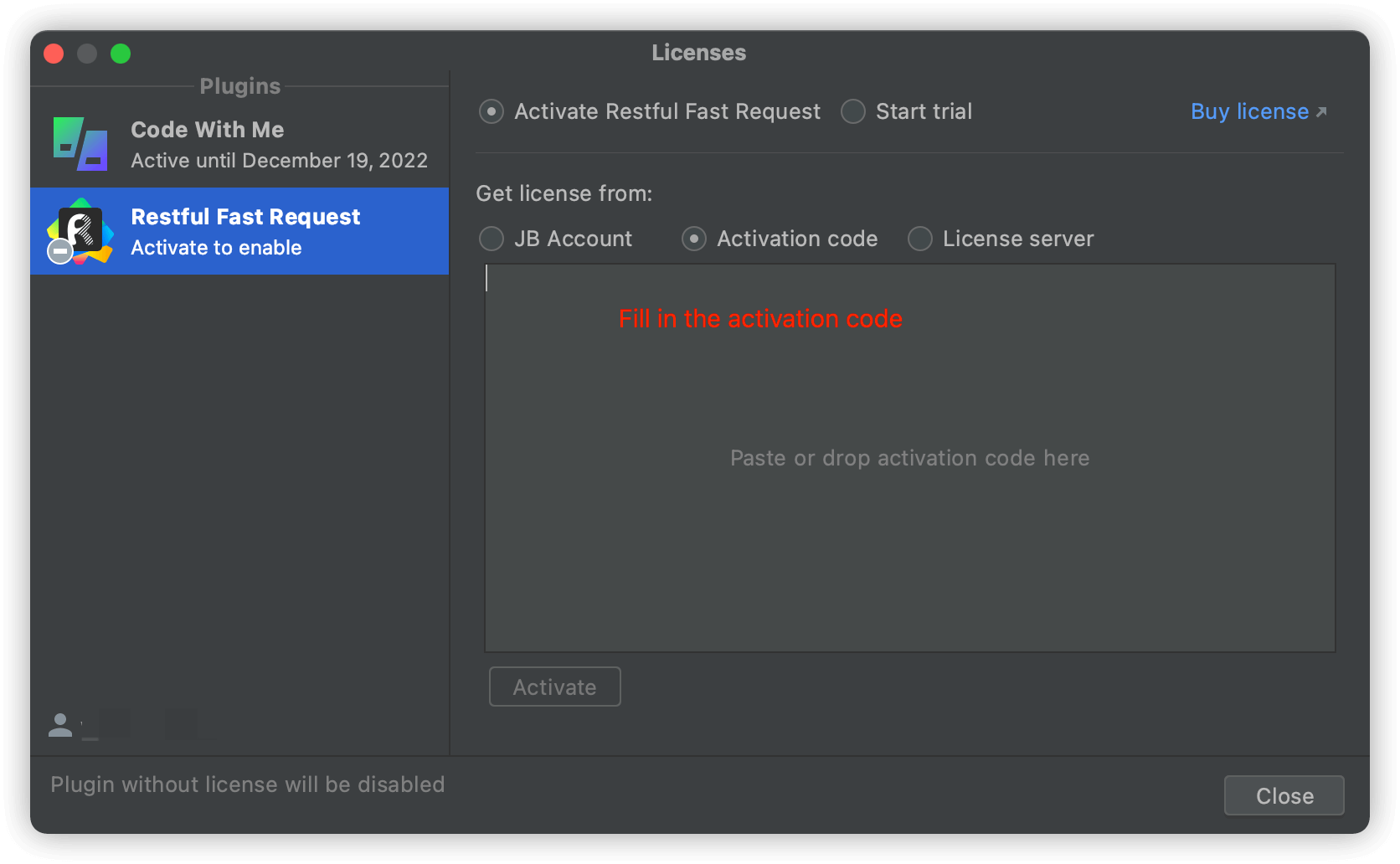 Tips💡
License info
Please keep your activation code information safe and do not leak the License information.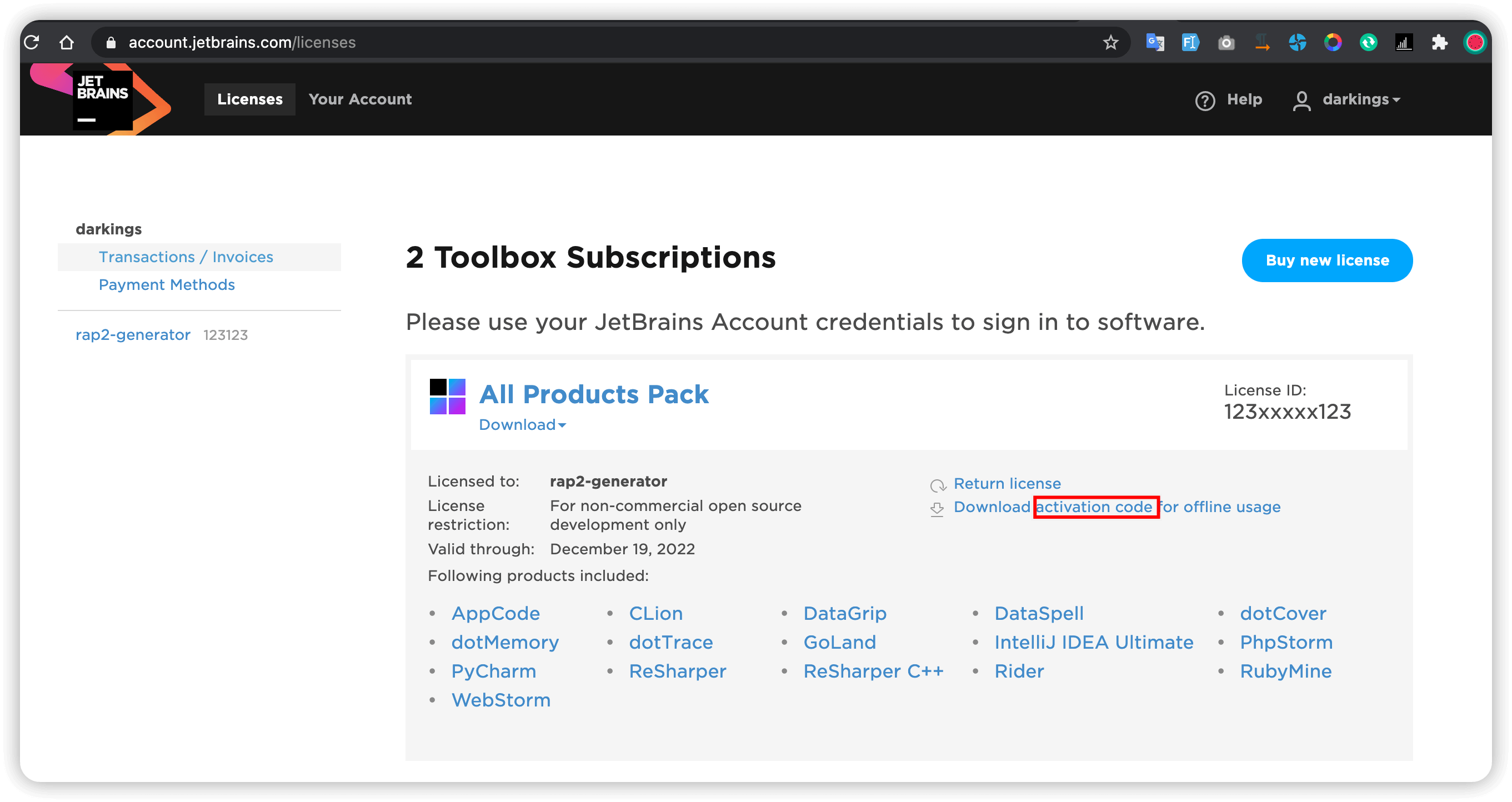 If you have some questions, please join
open in new window and contact me